The most disruptive innovations at the vanguard of our sustainable future are not crises-fixing solutions, but, rather, reality-changing thought systems and world-views that reshape our understanding of ourselves and our relationship to the world we live in. Thought precedes action and form. So to change behaviors and conditions in the physical world, there must first be a change in the unseeable but knowable world of thoughts and beliefs.

I believe that the most essential change, the one from which all other changes spring, is a change in your worldview and your perception of what's possible; and too, that, transforming your consciousness may be the most important thing you can do for yourself and the world.

In this post I connect the dots between consciousness, transformation and meditation in three steps. Step (1) uncover what it means to transform consciousness and the key elements at play here; step (2) explain the role meditation plays in consciousness transformation; step (3) provide a simple meditation that I use on a daily basis. Let's get started!

(1) CONSCIOUNESS + TRANSFORMATION

"Focused attention can make you oblivious to sights and sounds that would otherwise be glaringly obvious," wrote Mo Costandi, an expert in the field of neuroscience and neurophilosophy in

The Illusion of Attention

, published in the Guardian.

There are many

studies

that have reported on the phenomenon of inattentional blindness, defined as: "failure to notice unusual and salient events in our visual world when attention is otherwise engaged and events are unexpected." (Simons and Chabris 1999, 1062) Well known studies, like the

invisible gorilla

, have confirmed that when we're focused on something and encounter an experience that isn't expected we won't consciously perceive its existence.

What does this mean for us? The message translates to the understanding that, we can be sure we won't experience change, in our lives or in our world, when our focus is fixed on the same thing day in and day out, no matter how deeply we desire change. For those of you familiar, this also explains why when we set "intentions" or do creative visualization it is crucial that after defining what we want, we must let go. When we take a larger perspective, those unusual events, those moments when everything changed can come into our lives. Transforming your consciousness transforms your life.

Many of us look into the future and expect that the forces of the present will unfold in a coherent and predictable way. But, as Rebecca Solnit so aptly put it, "any examination of the past reveals that circuitous routes of change are unimaginably strange - can be quite unexpected." Whether you want to take your life to the next level, are interested in exploring new possibilities, or find yourself feeling stagnant and stuck in the doldrums,, transforming your consciousness (a change in worldview and perception of what's possible) is necessary for change. When our worldview shifts and perspective expands, new possibilities can emerge from the very same landscape we inhabit.

(2) MEDITATION: A TRIP TO THE DESERT
The desert is made first and foremost out of light, at least to the eye and the heart. The desert's invitation is the abundance of absence and light, and we are drawn to the desert in promise of this. -Rebecca Solnit

Meditation reminds me a lot of a visit to the desert. An invitation to come experience the abundance of absence and light, a bright nothingness of a quiet mind and awakened, present state. Meditation has the ability to bring us total renewal, and completely "cure" in-attentional blindness. The experience and perspective shift that is defining of meditation is at the heart of transformation.

To transform our consciousness we must first let go of our tiny narrowed focus, for a few minutes at least. We can all do this easily (in comparison to the effort exerted from continuous struggle) and effectively through meditation. Having never experienced this type of transformation or maybe having never meditated, where are you to start and how can you go about finding that thing which the nature of is totally unknown to you? You can start with the meditation below. And as for the second half of the question, the only way is to just try. Try your very best, with a genuine intention, and see what happens. ­

(3) ONE ANCIENT MEDITATION: WATCHING THE BREATH
The practice of meditating on the breath is thousands of years old. Ancient Hindus and Buddhists meditated in this way to tame uncontrolled thinking, reduce negative thoughts and gain an understanding of spiritual truths.

STEP 1:
Sit cross-legged on a cushion with your bottom slightly raised (or sit on a chair). Keep your back straight, your shoulders level and relaxed and your chin parallel to the floor. Lower your eyes and focus about a metre (three feet) in front of you. Rest your hands gently on your knees.

STEP 2:
Breathe normally through your nose, using your abdomen rather than your chest. Check your posture and relax any part of your body that is tense.

STEP 3:
Begin counting your breath on each exhalation; when you reach ten, begin again. Thoughts will intervene and when they do simply let them go and return to counting your breath.

STEP 4:
After ten minutes or so, end your session.
Powered by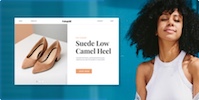 Create your own unique website with customizable templates.